John and Vera LaSala from Virginia
(married May, 2004)
Dear Natasha,
I would like to express in words my gratitude to you and EI Yaroslavl office for giving me a gift of love and happiness.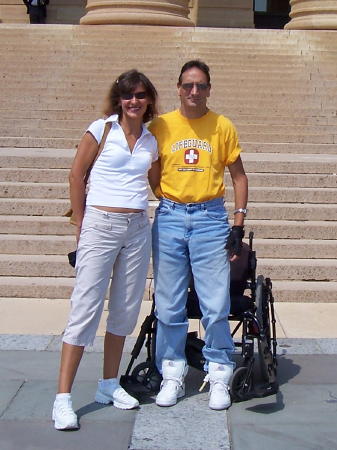 It will be soon a year since John and I got married. Time flies and it is hard to believe that it has been already a year of our life together.
John is a wonderful man and I am happy to be married to such a person like him. My life has changed completely during this year. I study in college and I work in a school. I am planning to learn a new profession here and become an accountant. John has always been supporting me in everything. He is a very kind and considerate person.
Thank you for helping people to find each other. Thank you Svetlana that you managed to see my soul mate in John.
I wish you success and happiness in your lives.
Respectfully, Vera LaSala.