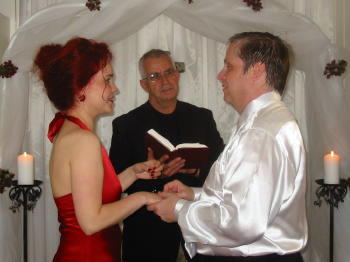 Translation of Elena's letter (below).
Dear Encounters International staff! On this wonderful day I want to express my appreciation for your role in my life. I am endlessly grateful to you for your patience, kindness and attention that you always had for me. Because of your efforts I can say with all confidence that I am the happiest woman! You gave me a chance and hope for happiness and love. Now I know that my soul mate, my second half is with me and my dreams have come true.
I wish you all the best in your Noble Work!
I will keep the dearest memories about our cooperation for ever.
Thank you!
Your client Elena Gorohova.