Russian Maslenitsa
A Pancake Festival Party
Saturday, February22, 2014 from 6:30 PM
4244 Blagden Ave. NW Washington, DC 20011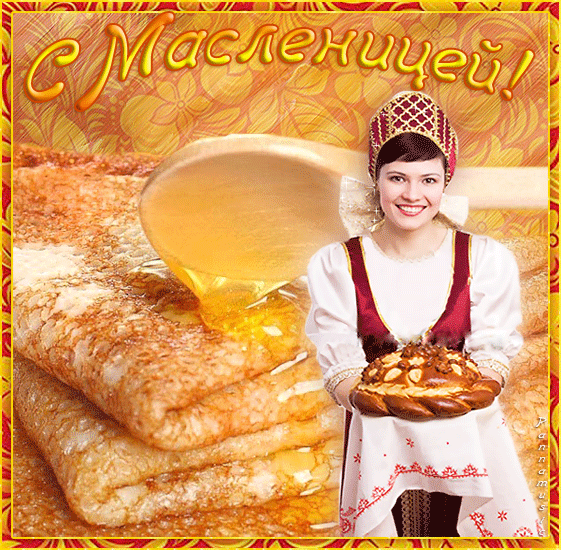 Russian Maslenitsa  is a half-pagan and half Christian festival

On the pagan side, Maslenitsa was celebrated on the day of the vernal equinox. It welcomed in the sunny days of spring while saying good riddance to the long Russian winter.

On the Christian side, Maslenitsa was the week before the onset of Lent ( a 40 day strict fast which precedes Easter), thus giving everyone one last chance to bask in worldly delights 
You are invited to celebrate the last day of Russian Maslenitsa week Saturday, February 14, 2014 at 6:30 PM
The name Maslenitsa (derived from maslo, which means butter or oil in Russian) owes its existence to the Russian tradition of baking pancakes or blini. Pancakes are essential to the celebration of Maslenitsa. Hot, round, and golden, they embody the sun helping to warm up the frozen earth.
Bring your pancakes to share and we'll have a contest for the best party pancake!
Wear your traditional Russian outfit for the occasion!
Russian piano music, singing, dancing, and other entertainments are planned for this social for you to enjoy yourselves while meeting new people in search of your soul mate.
The party is free for EI members, Get-To-Know-Us members. EI couples are welcome !
I am excited to celebrate Russian Maslenitsa with all of you. I hope that the Sun and the Universe will cast their magical favors to those who joins in celebrating them.
.