| | |
| --- | --- |
| | What's New |

What's New Archive

*
*
*
*
*
*
*
*
*
*
*
*
*
*
*
*
*
*
*
*
*
*
EI New Year Celebration Party
Saturday, December 27, 2014 from 6:30 PM
@EI Headquarters
4244 Blagden Ave. N.W. Washington, DC 20011

A new year is knocking at our door again and it is already time to prepare for the New Year celebration!
If you kept your last New Year's resolutions to get engaged and married -- like John H., Scott C., Gerard L. and some other EI clients did, -- my congratulations!!! This year was lucky for you and you deserve your happiness with your Russian fiancee or wife!
If you let your resolution slip by, here is the second chance for you on December 27, 2014 @ EI New Year's Celebration Party!
Who - Encounters International clients and Get To Know Us members are invited
Where - EI Headquarters @ 4244 Blagden Ave. NW, Washington, DC 20011
Why - Celebrating the New Year and making New Year's Resolutions to find a Perfect Match.
When -- 7 PM- 11 PM
What - Dress to impress, bring a holiday dish to share and a bottle of favorite liquor to toast your success - current and future
How -
Free. No formal RSVP is necessary, but will be helpful to know if you attend.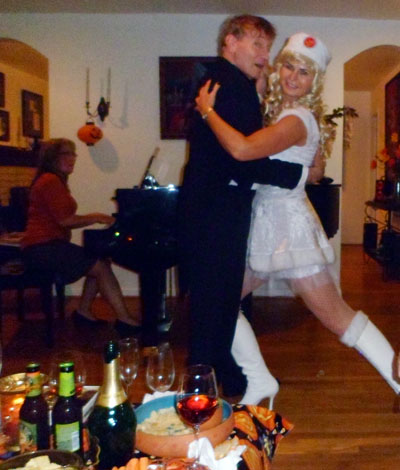 Let's dance into the New Year with its new adventures and new opportunities offered by EI !!!
3848313 visitors since 07/01/98.

Encounters International © 2004 | disclaimer