Dance Party in eCITIE Restaurant and Bar, VA
September 29, 2007 at 8:30 pm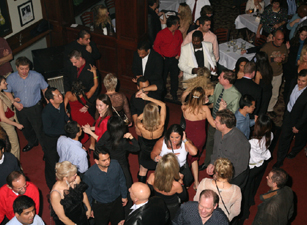 After last month's All-Day Beach Bash in a 97 degree summer heat a late evening dance party for our September social seemed to be a welcome idea.
Those of you who attended New Year's Eve party remember the engaging atmosphere of all consuming music and dance that this place provides. So, put your mind in a dance mode and come to EI social in eCity. Encounters International sign will be on a few tables reserved for EI crowd near the dancing floor. Our party starts at 8:30. Please make a note, that there is no cover charge if you arrive before 9 pm. However, the restaurant management charges $10.00 after 9:00 pm.
Also, I have a suggestion for those folks who are interested to continue socializing in a more quiet place if they get tired of the music in eCITIE or get hungry. This place is called Amphora. It is a Greek restaurant located not far from eCITIE and it is open 24 hours a day. Just keep it in mind and we'll coordinate the logistics of getting together there later during our social in eCitie.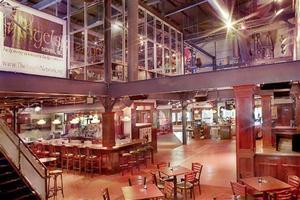 From Mclean, Va
1) Take 123 South to 495 South exit
2) Get on Dulles Toll Rd (Rt. 267)
3) Take first exit off of Dulles Toll Road which is Springhill Rd. (25¢ toll)
4) Make left at first light.
5) Make right turn at second light (Springhill Rd.)
6) Make next right on Tyco Rd.
7) eCITIE Restaurant & Bar entrance is 100 yards on left.

From Northern Virginia
1)Get on 495 going towards Tysons Corner
2) Exit on Rt. 7 West
3) Pass by Tysons Corner Mall on Right
4) Turn Right on Tyco Road
5) eCITIE Restaurant & Bar entrance is .4 of a mile on right facing Tyco Road
From Sterling/Leesburg Area
1) Take Route 7 East into Tysons Corner
2) Turn Left at light for Tyco Road
3) eCITIE Restaurant & Bar entrance is .4 of a mile on right facing Tyco Road