Halloween Party '06 in Arlington, VA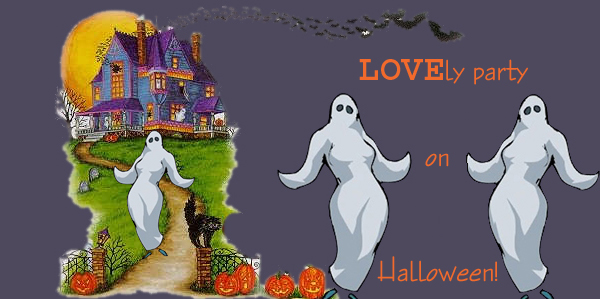 Saturday, October 28, 2006
at 6:30 PM
Hosted by Irina,
one of our lovely Russian ladies,
in her lovely house
at 2032 N Taylor St
Arlington, VA 22207-3122
tel 703-525-5747
We are approaching the time for the most exciting party of the year -- Russian-American Halloween Party! I added the word 'Russian', because it will be in the home of a Russian lady and because Russians both in Russia and the USA are no longer strangers to the Halloween tradition.
I am sure that gentlemen are going to look forward to this party, because it is hosted by a Russian lady. We have had EI socials hosted by Russian ladies in the past. Traditionally many more other single Russian ladies gravitate to such parties, because women feel especially comfortable in the home of one their kind.
I already have some insider information that a Russian lady from as far as Indianapolis is arriving here just to be a part of EI Halloween social at Irina's in Arlington. And that is only the beginning...


EI Saturday Social at Clyde's in Chevy Chase, MD September 30, 2006

EI clients and Get to Know Us members are welcome!
Dress code: Halloween costumes
Directions to the Halloween party:
495 S / CAPITAL BELTWAY (Crossing into VIRGINIA)
Take EXIT RIGHT onto Cabin John parkway
Take Right to the Chain Bridge toward Glebe rd.
Fallow N GLEBE RD / VA-120 S.
Turn LEFT onto US-29 N / LEE HWY. Continue to follow LEE HWY
Turn RIGHT onto N TAYLOR ST.
End at 2032 N Taylor St
Arlington, VA 22207-3122, US