Joseph Saaty from Washington, DC
Olga Maroshkina from Moscow, Russia
September 2009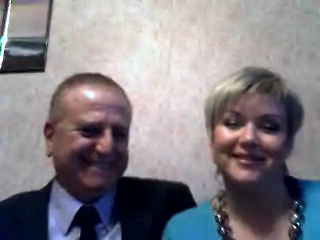 \
It was the best moment in my life when I met Olga in Moscow. I have never been married before and I think, that I have been searching for this wonderful lady all my life. My time spent with Olga in Moscow was amazing.
It was the true feeling and that was a blessing from God, thanks to Natasha Spivack, who introduced me to Olga and helped us in many ways to understand each other on a deeper level. And now I am engaged to my Olga.
Natasha, thank you very much, for assisting in the documents for Olga and myself. I am sure if it was not your effort, this would not happen. I will keep you informed in this prosses with the Immigration Service
Joseph Saaty"