Discover your Personal Mind-Body Type and Learn How to Improve Your Relationship
Seminar presented by Lazzat Davletova, PhD
Saturday, March 28, 2015 from 7:00 PM
@EI Headquarters
4244 Blagden Ave. N.W. Washington, DC 20011

Winter holidays are gone and summer is not around the corner yet. So, it seems to be the perfect time to learn some relationship skills at our monthly social. Do you remember, when you last told somebody that it must be the "cultural differences" or a "language barrier" ? Well, there is news for you... and you will learn it from the horse's mouth.
Lazzat Dovletova, PhD, will conduct a seminar on the topic of the relationships from the Ayurveda teaching' s prospective. Lazzat was born in Kazakhstan (part of the former Soviet Union). She married her American husband and moved to the USA. The couple celebrated their 15th anniversary last week. Isn't it a great testimony that her relationship teaching works?
This seminar is a part of the series of seminars that we started two years ago with The Secrets of Tantric Love by Rick S., a Tantric Yoga Guru (and EI eligible bachelor at that time)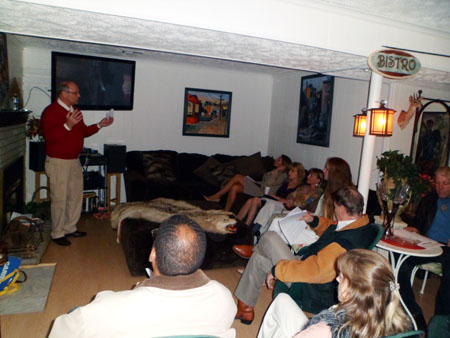 During the seminar, you will receive a quiz and after that, some tips for determining your mind-body type that will help you sail through relationship's challenges with less stress, better health, and happiness in your life.
Wine and Cheese mixer will follow the seminar as a great opportunity to practice your newly acquired skills
Both the Seminar and the Party are free of charge.
All Encounters International clients, Couples and Get To Know Us members are invited!
Dress code is Free style - from exotic to casually comfortable.
Your contribution of healthy food dishes for the occasion and "unhealthy" drinks are an integral part of our parties' unique spirit and quality.
For the past EI Socials' photos and videos please go to