Learn How to Dance Your Way into The Heart of Your Partner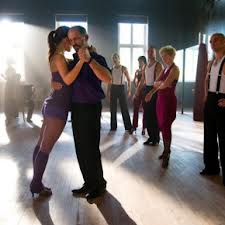 Saturday, March 30, 2013 from 7 PM to 11 PM
EI Headquarters @ 4244 Blagden Ave. NW, Washington, DC 20011
They say " The best things happen while you are dancing" and on Saturday March 30th chairs will be pulled back and our floor will be cleared for YOU to "Dirty" dance your way into the heart of your partner".

One of our special guests will be a performer and instructor in Exotic Dancing. I want to extend my special invitation to our "dancing" members, who take dance lessons and participate in dance competitions to bring your favorite dance music and dance the night away.
Whether you will dance or don't dance, I am sure that you will enjoy our Margaritas that will be served during the party. Â  And everyone is invited to bring their favorite margarita ingredients and show your "mixing" skills.

As usual, all EI members and Get to Know Us members are invited to participate in this special presentation and fun party. So put on your "dancing shoes" and be ready to dance all night. It promises to be a memorable evening! 
Even more memorable if you are here with us!