'Boo-tiful Russian' Halloween Party
October 30, 2010 from 6 to 10 PM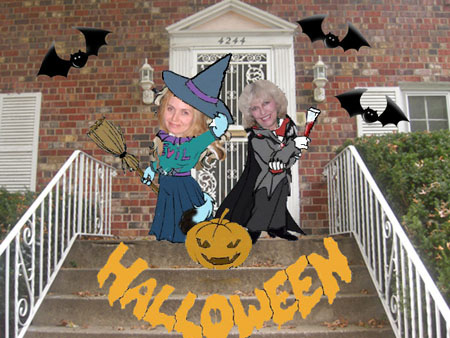 4244 Blagden Ave, NW
Washington, DC 20011
301-530-7759
You all have many doors to choose from in your life. I am sure that you will choose the right door on  Saturday night, October 30. Open this door at your own risk. You never know what you are going to discover. After all, every party is a window.... However, this party is meant to be a surprise "door of opportunity", especially if you are "adventurous at heart".

So dress your spookiest.  It is Halloween, after all. Maybe you will "win" the heart of a beautiful costumed Russian lady.
Be sure to, bring your "offering" to the Halloween Party Food Altar, and be ready for fun. The "Haunting"  starts at 6 PM on Saturday, October 30 at EI's Headquarters on Blagden Ave. NW in Washington DC. We will be  welcoming new Russian ladies both from overseas and from the USA.  Don't be left out of this "Trick or Treat" Event
September Barbecue Party Slide Show
What happens when you mix a musically gifted lady with an equally talented gentleman? The results were on display for all to see at the Encounters International's September Social. Many thanks to Elza and Neil, who transformed the gathering into a night of beautiful music that will be remembered by all in attendance.
While the socials are about meeting Russian ladies, you never know what will happen. Come early and prepare to fall in love at one of our most popular socials -- Halloween Party.