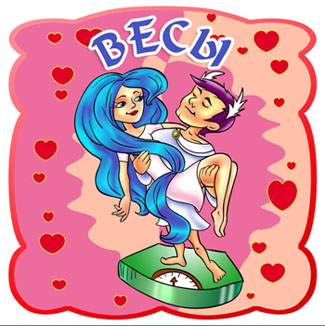 Whether you believe in Astrology or not, it is always fascinating to hear if you or your partner are compatible and why... or why not. We decided to give you the opportunity to experience that for yourself. Come to our March 27th social and participate in the Western Astrology Workshop conducted by Irina P.
Irina is one of EI single Russian ladies residing in Maryland. She has a passion to Astrology and has been researching the origin of soul connection and fatal attractions for years. Now she wants to share her discoveries with all of you in a simple and fun way.
How much more fun can it be if you find out that a man or a lady sitting across the room is your soul mate? Surely, you don't want to miss this opportunity to put Astrology to your service as a matchmaker.
To make the workshop experience more rewarding, please print out and bring with you your chart that you can create here http://www.astro.com/horoscopes and click next to the last icon called ", "Charts Drawing, Ascendants" together with the chart of the person that you are interested in. Who knows, there might be some pleasant surprises for you in the near future... ..
We'll have music, dancing, socializing and matchmaking afterwards.
| | |
| --- | --- |
| | Astrology Compatibility and Soul Mate Search Party |
| | March 27, 2010 at 6:30 PM |
| | EI premises on 4244 Blagden Ave, N.W. Washington, DC 20011 301-530-7759 |
| | Semi-casual |
| | The event is free.. Snacks and soft drinks are provided. Please bring wine, beer and any "eatables" that you would like to share with others |
I am looking forward to hosting this fascinating party and seeing you all.