"Ho Ho Ho, Saturday Club Is A Go!"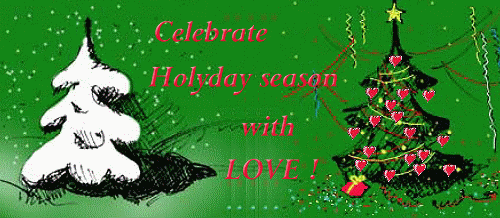 See You December 28th

In Russian "tradition," the Christmas Party will be late! This year, we will celebrate Christmas with a special Saturday Club theme on
December 28th. Our host for the Christmas Party Saturday Club will be Rick Levin. Rick's home is located at:
725 Shore Road
Severna Park, MD 21146.
PH: (410) 544-5316
The Party starts at 6 PM
While Rick is a relatively new member at Encounters International, he has stepped up to host this special party. I think we will make hosting a Saturday Club a new membership requirement. Although I am joking, it is a golden opportunity to get to meet other clients and ladies in the comfort of 'your' environment!
Rick is planning to have a tent installed in the backyard. This will allow more room and permit the party to continue outside. I think this is a great idea to provide extra space no matter what the weather.
Many of you know, this time of year bring our ladies to the parties 'dressed to kill.' They enjoy looking nice all the time. However, when Christmas is in the air, they will certainly be going the extra mile. This Saturday Club will be a great opportunity to experience the elegance of the Russian ladies.
In order to avoid parking problems and to ease the 'hardship' of following the directions Rick arranged transportation to his place. His Shuttle bus with the sign Mountain Dew/Downtown Locker Room will pick up all EI clients and ladies from near by Safeway plaza. Here are the directions that Rick provided:
1. From the Beltway (495) take exit 27(Left) towards I-95/Baltimore/New York
2. At I-95 Exit 43A take Ramp (Right) onto SR-100 towards MD-100/Glen Burnie
3. At SR-100 Exit 13A-B, turn Right onto Ramp towards I97/Annapolis/Baltimore.
4. Take Ramp (Right) onto I-97 (Glen Burnie Byp) towards I-97 Annapolis/Bay Bridge
5. At I-97 Exit 10B take Ramp (Right) onto Benfield Blvd. towards Benfield Blvd. West.
6. Road name changes to Benfield Rd. Park at the Safeway on the Left. Look for Mountain Dew/Downtown Locker Room Shuttle
The party starts at 6 PM. No reservation is required. Russian/American Christmas dish (preferably of your own cooking) would be greatly appreciated in the spirit of Christmas tradition.