About Marina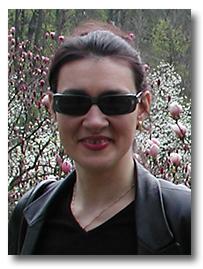 I grew up in Kiev, the capital of Ukraine. My parents are both engineers. I have lived in Washington, D.C. for several years.
My husband is an American who grew up in South America. I am teaching him Russian and he is teaching me Spanish.
I like sports, travel, and dancing, but most of all, I like helping people with their homes. I am a licensed real estate agent in D.C., Maryland, and Virginia.
Here are pictures of Kiev (apartment buildings of course!) and me.
Network Home | More Info | About Me | Contact Me